Om de juiste nieuwe producten en collecties te ontwerpen, is het voor Forbo Floorings Designteam belangrijk om goed op de hoogte te zijn van nieuwe ontwikkelingen in de gebouwde wereld. Naast het identificeren van designtrends onderzoekt het team ook de invloed van verschuivende mentaliteiten in de maatschappij op het gebruik van een gebouw en hoe zich dit vertaalt naar de vormgeving van een interieur. Deze info wordt vervolgens verwerkt in een zogenaamd trendreport. In het trendreport voor 2019 (en daarna) zijn de gesignaleerde ontwikkelingen in vier thema's onderverdeeld, te weten Once, Now, This en Soon. Vanuit vier verschillende perspectieven wordt een tendens beschreven:het verhaal, de context, het product en het proces.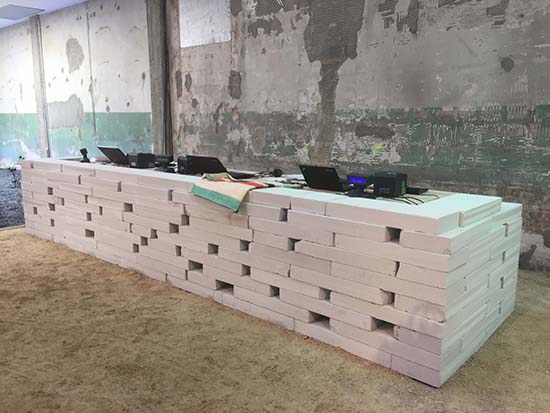 Once (upon a time…) gaat over het verhaal rondom een product of brand, over 'storytelling'. Op zich niets nieuws, maar deze nieuweverhalen lijken zich los te maken van de realiteit;historische feiten en fictie lopen in elkaar over. Wat is werkelijkheid, wat is fantasie? Het onderscheid lijkt soms moeilijk te duiden.
Naast deze vaak exotische, deels fictieve, verhalen met verwijzingen naar ons rijke culturele erfgoed, zien we in de vormgeving ook veel referenties naar voorbije tijden. Veel ontwerpen voelen vertrouwd aan door een associatie met het verleden, maar door een subtiele twist lijken ze uiteen ander 'vreemd' verleden te komen of misschien juist uit een nabije toekomst: ontwerpen uit een parallelle wereld met een primitieve futuristische sfeer.
Neem de aandoenlijk ogende, uit houten meubelelementen samengestelde reuzenfiguren van Stephan Hürlemann voor het meubelmerk Horgenglarus.Mystieke iconen die rechtstreeks uit een ander universum lijken te zijn neergedaald. Een ander voorbeeld zijn de van porselein gemaakte monumentale bladvormen met zwartgeblakerde carbonranden. Objecten welke doen denken aan een soort oeroude enorme fossielen (Petra Dalströmvoor het Mindcraft collectief).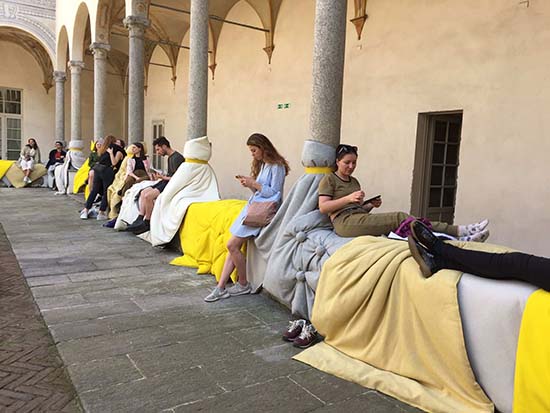 Now is het thema dat gaat over het dynamische gebruik van een ruimte: de toenemende behoefteaan neutrale ruimtesdie in een heel korte tijd getransformeerd kunnen worden naar een gewenste, vaaktijdelijke, nieuwe identiteit.
De ruimte is een omgeving geworden waarin tegengestelde functies naast elkaar kunnen bestaan zoals ontspanning/vrije tijd versus concentratie/werk. Met een grote diversiteit aan configureerbare scheidingswanden, gordijnconstructies, modulaire elementen en micro-werkstations wordt een antwoord gegeven op deze vraag. Elementen die eenvoudig kunnen worden aangepast, die goed passen bij een lege ruimte zonder definitieve lay-out.
Meer en meer publieke en gedeelde ruimtes vinden hun plek binnen privégebouwen. Een tendens die het collectieve en gemeenschappelijke omarmt, die mensen uitnodigt om samen te komen, te delen, te werken en te ontspannen. Gemeenschappelijke zitplekken als een soort van 'magische cirkels' bieden ons 'tijdvrije zones' om even te kunnen ontvluchten uit een immer overbezette en hectische wereld.
Steden worden voller en schaarste aan betaalbare ruimte is een realiteit geworden. Om compacter te kunnen wonen, is er veel aandacht voorcreatief en efficiënt gebruik van ruimte. De focus ligt hierbij op kwaliteit van leven(gecombineerd metde wens om onze footprint te minimaliseren). Multifunctionele ruimtes met kleinschalige ontwerpen, slimme opbergmogelijkheden of modulaire systemen waarvan de functie aangepast kan worden, zijn slechts een kleine greep uit de talrijke inventieve ontwerpoplossingen welke in deze context worden geboden. 
Efficiënt en compact wonen,gecombineerd met een rigoureuze eliminatie van het niet-noodzakelijke aan bezit, en eenweerstand tegen overconsumptie weerspiegelt een veranderde en hoopvolle mentaliteit.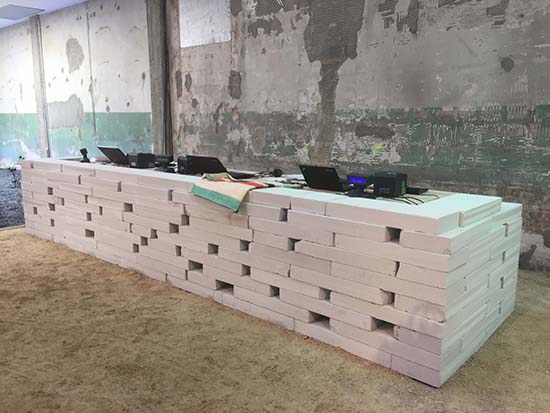 This gaat over een nieuwe benadering van 'het product'. Een ontwikkeling naar producten die zijn samengesteld uit losse elementen, modulaire bouwstenen, waarbij ook veel aandacht gaat naar de wijze waarop deze elementen met elkaar verbonden zijn.
De enorme variëteit aan bouwstenen in materiaal, kleur, vorm en patroon biedt openheid in design en ruimte voor diversiteit. De gebruiker kan zijn eigen ontwerp bouwen,maar het ook makkelijk (laten) repareren door eenvoudigweg een element te vervangen wanneer dat nodig is. Een ontwerpmethodiek diemooi aansluit bij het gedachtengoed van de circulaire economie.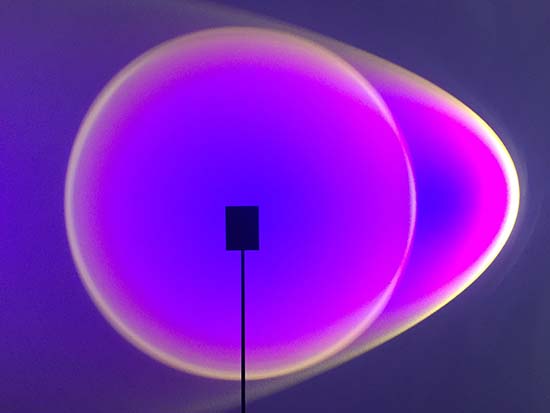 Soon staat voor zachte technologie, de stapsgewijze ontwikkeling van het nieuwe en alternatieve grondstoffen.
De huidige generatie kiest voor maximale flexibiliteit en minimale gehechtheid aan een vaste fysieke plek of locatie. Ze heeft daarnaast een sterke behoefte aan belevingen, wil worden uitgedaagd, maar dan wel in een aangename context; het persoonlijke welzijn staat voorop. Het werk wordt niet noodzakelijkerwijs op een bepaalde plaats of tijdens specifieke uren gedaan. Nieuwe technologische ontwikkelingenondersteunen dit. Technologie wordt slim, zacht, is geïntegreerd en alomtegenwoordig en komt daarmee tegemoet aan de behoeften van nu en het verlangen naar persoonlijke comfort.
We leven in een tijdperk waarin de mens de aarde steeds meer en niet altijd positief beïnvloedt. De urgentie van het vinden van nieuwe, alternatieve en duurzame grondstoffen en materialen is eminent. De ontwerpvraag van nu luidt dan ook: hoe creëren we ideeën, materialen en producten die de aarde positief beïnvloeden?
Steeds meer jonge ontwerpers werken op een innovatieve manier met afvalstoffen uit industriële processen en nemen dit als startpunt voor het ontwikkelen van nieuwe materialen en producten. Ook wordt in de context van duurzaamheid naar nieuwe toepassingen van bestaande materialen gekeken. Zo ontwikkelde de Design Academy Eindhoven-student Don YawKwaningin samenwerking met Forbo Flooring een concept voor een duurzaam alternatief voor leer op basis van de grondstoffen van linoleum.
Het verlangen naar steeds weer iets nieuws en een markt die daarop inspeelt, is niet langer vanzelfsprekend. Door het 'herdefiniëren' van een archetypisch ontwerp, richt de aandacht zich meer op transformatie van het bestaande en hoe dit op een hoger niveau te brengen. Een voorbeeld is de 3d-ritssluiting van de Japanse ontwerper Nendo. Het idee dat een ontwikkeling ook stapsgewijs kan en dat erniet een instant product geleverd hoeft te worden, is zichtbaar in het werk van het design collectief Envisions. Met hun project voor het bedrijf Finsa is de afgelopen drie jaar een overtuigend oeuvre opgebouwd. Eerste ideeën worden verfijnd en in alle ruimte en tijd ontwikkeld, van experiment tot prototype tot eindproduct. Met dit gestage, consistente en toegankelijke proces wordt vervolgens een loyaal en geduldig publiek gecreëerd.