Ben je benieuwd naar de grootste vloerentrends van 2019? In dit artikel zetten wij de 6 populairste vloeren voor je op een rij. Er is veel variatie in stijl en materiaal. Er zit dus zeker een geschikte vloer voor jou tussen!
Duurzame vloeren
Duurzaamheid wordt steeds belangrijker. Dit zie je dan ook terugkomen in de laatste vloerentrends. Steeds meer mensen kiezen in het algemeen voor een duurzame vloer die lang meegaat. Bij het productieproces wordt het milieu zo min mogelijk belast en worden er geen schadelijke stoffen gebruikt.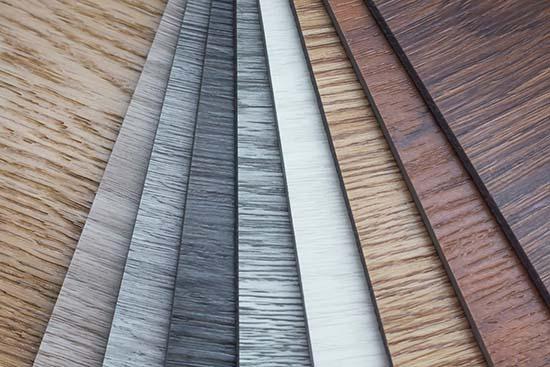 Onderhoudsvriendelijke PVC vloer
PVC vloeren zijn op dit moment misschien wel de populairste keuze. Deze vloer heeft namelijk heel veel voordelen. Je kunt het in elke ruimte van je woning leggen. Het materiaal is sterk, geluiddempend, waterbestendig en bovenal erg onderhoudsvriendelijk. Een PVC vloer is onder andere verkrijgbaar met een handig kliksysteem, wat vergelijkbaar is met laminaat. Hierdoor kun je het eenvoudig zelf leggen.
Naadloze gietvloer
Ook een strakke gietvloer mag niet ontbreken in dit lijstje. Naadloze vloeren zijn vooral geliefd in moderne woningen. Een gietvloer is (net als een PVC vloer) heel makkelijk in onderhoud. Als je een gietvloer van goede kwaliteit laat aanleggen door een professional, kun je hier nog jaren plezier van hebben. Het is dus ook een duurzame keuze.
Stoere betonvloer
Een betonvloer is ook strak en naadloos, maar dan met een hele stoere uitstraling. Perfect voor een industrieel interieur! Vind je een vloer van echt beton toch niet zo'n goed idee? Dan zijn er ook nog genoeg alternatieven met een betonlook. Denk aan een PVC vloer of laminaatvloer met dezelfde robuuste uitstraling.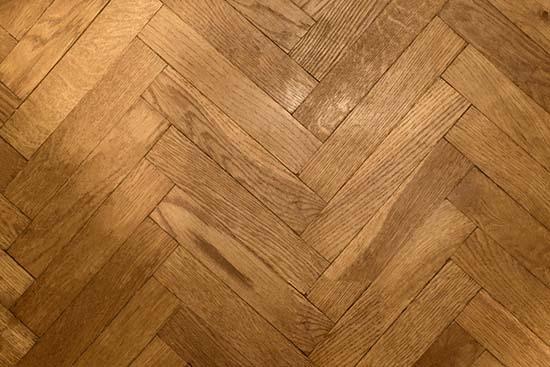 Visgraat vloer
Het kan je bijna niet zijn ontgaan: de visgraat vloer is hot! Een vloer met dit zigzag patroon ziet er ontzettend chic uit. En het leuke aan deze trend is dat er veel verschillende mogelijkheden zijn. Je kunt bijvoorbeeld kiezen voor een onderhoudsvriendelijke PVC vloer met een houtmotief, een karakteristieke echte houten visgraat vloer of een moderne laminaatvloer in het zigzag patroon. De keuze is helemaal aan jou. Kleine tip: kijk zeker eens op escovloeren.nl om een aantal mooie visgraat vloeren én allerlei andere vloeren te bekijken. Ze hebben ook meerdere showrooms!
Keramische tegels
Keramische tegels zijn een vrij nieuwe trend. Je kunt deze tegels gebruiken in de woonkamer, de keuken en zelfs in de badkamer. Dit soort tegels zijn verkrijgbaar in allerlei stijlen en formaten. Wist je bijvoorbeeld dat je keramische tegels kunt kopen met een houtlook en houtstructuur? Van veraf kun je het bijna niet onderscheiden van echt hout.