De keuze van je vloer is essentieel voor de sfeer van je woning. Benieuwd wat er in 2020 helemaal hot en happening is op vloerengebied? Wij zetten de mooiste vloerentrends van het jaar voor je op een rijtje. Van groen (nee, niet letterlijk!) tot retro – deze vloeren wil jij in 2020 inslaan.
Duurzaamheid
Duurzaam. Dit woord komt in bijna elke trendvoorspelling voor 2020 terug. Dat is natuurlijk niet voor niets, want dit jaar is milieubewustzijn een belangrijk thema in vrijwel elk huishouden. We zijn steeds meer bezig met wat onze acties en aankopen voor de aarde betekenen. Dat wordt doorgevoerd op het gebied van vloeren, want we zien veel natuurlijke en duurzame materialen. Denk aan steen, hardhouten vloeren of marmer. Zulke vloeren kunnen jarenlang meegaan als ze goed worden verzorgd, en zijn daarom hartstikke duurzaam.
Ook met tweedehands laminaat – bijvoorbeeld via vrienden of van Marktplaats – is helemaal niets mis. Tweedehands is heus niet meer voor de studenten zonder budget, maar is juist hartstikke hip, want: groen! Ook natuurlijke kleuren voor de vloer zijn helemaal in. Dat past helemaal in deze duurzaamheidstrend. Het hoeft er allemaal niet perfect en gestroomlijnd uit te zien.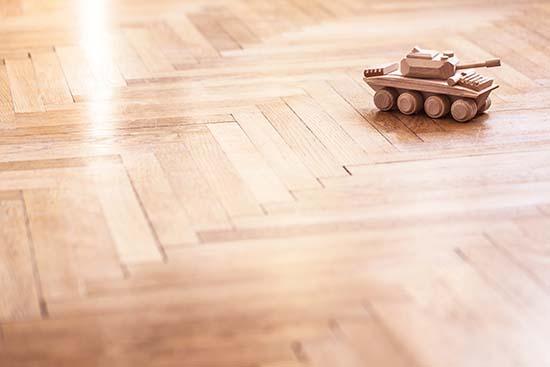 Bijzondere patronen
Een visgraatmotief, hexagon op de vloer of de Hongaarse punt: deze patronen zul je veel terugzien dit jaar. Bijzondere motiefjes zijn namelijk helemaal de trend van 2020. En dat geldt ook nog: hoe groter, hoe beter. Wat ziet het er ook gaaf uit, van die enorme rondjes of vierkanten op je vloer.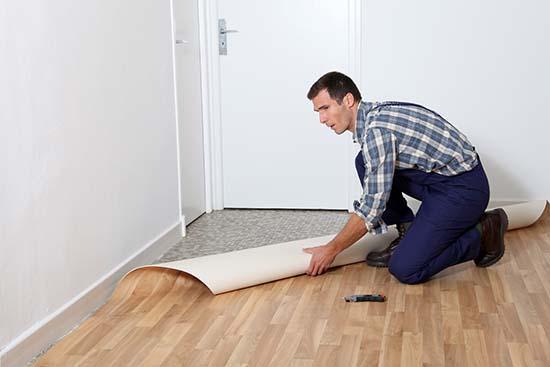 De alleskunner: vinyl
Ook een trend in vloerenland: een authentieke, prachtige – en dure – houten vloer, of juist handige, waterbestendige en zeer scherp geprijsde vloerbekleding van vinyl. Ook in 2020 is vinyl razend populair. We snappen wel dat vinyl jaar na jaar weer terugkomt in trendlijstjes, want vinyl is hartstikke handig. Je hoeft niet meer je hart vast te houden of de vloer het wel overleeft als je kleine kind water knoeit, want je veegt water (en trouwens ook andere vloeistoffen) zo weg. En het beste: vinyl is hartstikke goedkoop aan te schaffen in verschillende vormen. Look-a-like laminaat of met gekke printjes? Er is voor ieder wat wils.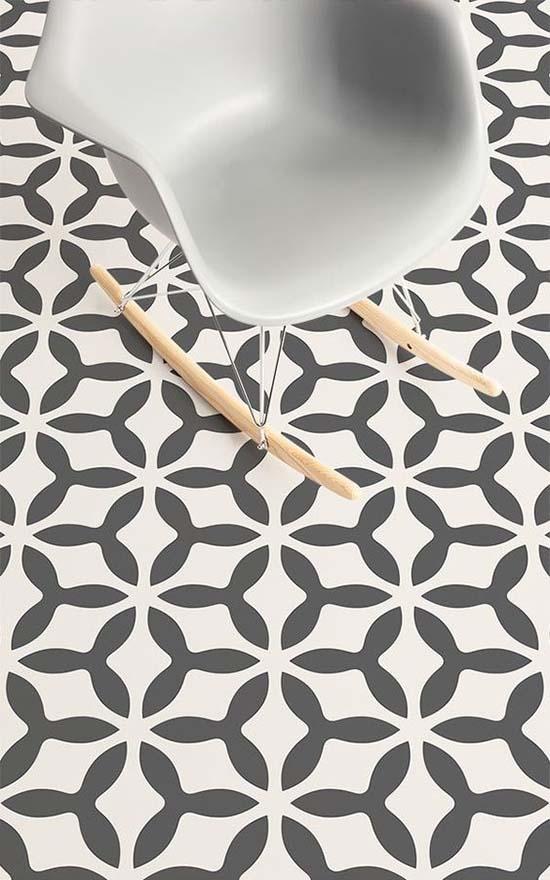 Atraflooring

Een retro sfeertje
In 2020 zien we ook veel vloeren terug die zijn geïnspireerd op andere tijden. Een klassieke vloer met een zwart- wit motiefje, bijvoorbeeld, of een hippe grafische print die je helemaal terugbrengt naar de jaren zeventig. Het mag in 2020 best lekker retro zijn op je vloer. Zulke vintage inspired vloerbekleding staat ook geweldig bij tweedehands meubels en kleurige kleden en kussens. Zo heb je in een oogwenk een uniek (en vaak ook duurzaam) interieur!
Heb jij plannen voor een nieuwe vloer? Vergeet dan niet deze gratis vloerenbrochures aan te vragen om je uitgebreid te laten informeren en inspireren!